So in the latest WON, Dave Meltzer, the Lord of Markness said the following ..
"The Miz promo about Daniel Bryan and his contract on Smackdown made no sense. If this guy goes elsewhere, he is not wrestling in flea markets, bingo halls or high school gyms, he's doing Tokyo dome, Arena Mexico, probably Madison Square Garden… and drawing big".
( … and no, I don't subscribe, ya jabroni! )
What does this guy not understand?  How is it that he has been able to make even a dime blogging about wrestling?  And yes, it's a blog.  Like, no shit he'd be headlining the Tokyo Dome and making big money.  We all know that.  But how does this guy not realize that THE MIZ IS PLAYING A CHARACTER?  … oh, probably because Dave Meltzer has forgotten that characters are actually what professional wrestling is all about and not thunder atomic super-plex death drivers from the top rope.
Dave .. Dave … Dave … As someone who has credibility in the field, since I watch RAW and SDLive every week unless I pass out, let me break it down for you so you can understand.
In The Miz's world (Miz, the character), the Tokyo Dome IS A BINGO HALL.  The Miz (the character), also probably doesn't even know what Arena Mexico is.  In his mind, he's above all of that.  He's an A-Lister at the most premiere wrestling company in the world with a smoking hot wife and a hit TV show.  To him, nothing else is even on his radar.  He's never been with another promotion, so how the hell would he know what Ring Of Honor is doing?  He's a heel who lives in this bubble where he's one of the top actors in Hollywood while putting out straight to DVD movies.  C'mon dude, get with the program!
Word of advice. Don't take everything so seriously.  Loosen up a bit.  Maybe even try having a little fun, put the note pad down and pay attention.  For example, I watched RAW while eating Halo Top ice cream and having my wife tell me that I was too old for this shit.  She was partially right and it was truly …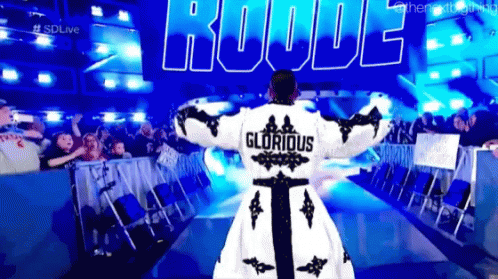 Follow me on Twitter @NickVacation