I had a bunch of people telling me when the Mets made this move to get Vargas that it was smart and that he wasn't a bum.   Well, I hate to say I told you so, but I told you so.
Even the Sports Pope, Mike Francesa went out of his way to confirm my thought on the signing:
Correct, Mike.  Okay.
Jason Vargas.  This guy flat out STINKS! No way around it.  In a sense, he's almost a perfect Met.  He's exactly what embodies their franchise.  The Mets and their garbage, disrespectful, trash, half ass, never gonna win anything ownership always does things at 50%.  They never go 100%, it's always 50%.  They take half measures and you know what happens when you take half measures.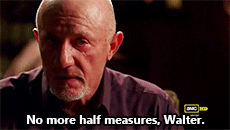 This mentality is now trickling down from ownership to the actual players.  Despite the fact that Vargas has only finished 5 innings ONCE this entire year.  Despite the fact that his era is 10.62 after yesterday's disaster, the guy still plays the political game and claims that he thought he had some success.  Some success? FUCK YOU TALKIN' ABOUT?
I mean, just read this fucking quote: "I felt like I made some pretty good pitches and made some guys swing and miss," Vargas said. "They were out there swinging the bats. It happens sometimes."
Nah man, it doesn't happen "sometimes" right now, it happens ALL THE TIME.  This shit is a joke and so are the Mets.  Not because they're absolutely horrendous, they're actually not, they're 25-23 and only 3.5 games out.  BUT THAT'S NOT THE POINT.  They should be better.  They should be at the top of the division.  But they're not, because the Mets owners are pathetic and only care about turning a profit.  Winning is a distance priority for those fucking snakes and nothing will ever change.   Jeff and Fred are just waiting for the Mets to steal a World Series like they almost did in 2015.  Well Jeff and Fred, I'm waiting for you to just get the fuck out of here and be forced to sell the team.
As is, currently across town the Yankees have like the greatest fucking team ever.  Now, make no mistake about it, I hate them with the passion of ten suns, but I'll be damn if I don't respect what they're doing.  What's not to respect?  They have tons of prospects and young players up and down farm system, while we have Jason FUCKING Vargas getting bombed non-stop and finding positives in the same start.
Dude, get the memo, just say I've fucking sucked and I'm stealing money.  At least THAT would be something I can respect.
Oh and lastly, Mickey Callaway said Vargas will stay in the rotation (lol).  The reason?  Well, it's because apparently "There is no one else to pitch."  Lovely.
Half Measures Only.  So Mets.