IT'S ALL A WORK! Lock it up.  This whole thing.  The proposal.  Total Divas.  The break up.  The filming.  ALL OF IT IS A FUCKIN' WORK!
This is how it's going to go down and you can take it to THE GRAVE!
The theme of 2018 will be that John Cena is a broken man.  He started it earlier today on the Today Show pouring his heart out about wanting to get back with his "former" fiance, Nikki Bella.  What a load of shit.
Cena is going to use this as an excuse for losing to mid-card talent throughout this next year.  He'll lose, lose and lose some more until he finally realizes what's missing … Nikki.  He'll stalk her worse than Barry Windham did the WWF roster when he had that horrendous fucking gimmick. Cena might even dress up in full blown camouflage (definitely the jorts).
Anyway, sometime around the Rumble, Cena will interrupt a Women's Match and start stalking (again, staying consistent) the ring.  It'll be like when Kane was obsessed with Lita back in the day.  This will all come to a head when Cena finally confronts Nikki in the ring because she "has his answer."
Her answer of course is …. wait for it …
Nikki: "Yes, I'll marry you, John …."
Cena: (runs around the ring like a jabroni) … Yes! You CAN See Me!!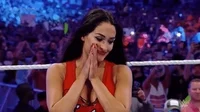 Nikki: " …. but only if you can retire the Undertaker at WrestleMania!"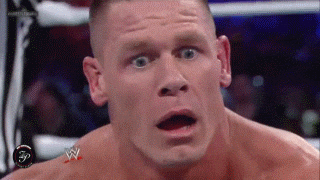 Mic drop and PRINT MONEY and with this ring, you may Rest … In … Peace.